Share!
Two ways to support the peace movement:
1.
Make a one-time or recurring donation of any amount quickly and safely via Paypal. You don't have to have a Paypal account. All gifts are very much appreciated and will be used for online costs such as promotional advertising. We are in need of corporate and/or individual sponsors. Please write to blog4peace@yahoo.com if you or your company would like to be a part of this wonderful community.

2. Visit Our Peace Store
a store full of peace ~ Imagine
We have peace products and gifts available in our Zazzle store.  Here are a few examples of official BlogBlast4Peace merchandise.
BlogBlast For Peace Ladies Black T-Shirt with Peac
by
BlogBlast4Peace
Design your own
photo t shirts
online at Zazzle.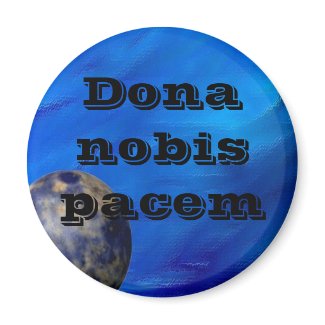 Dona nobis pacem Earth Magnet
by
BlogBlast4Peace
View other
Peace Magnets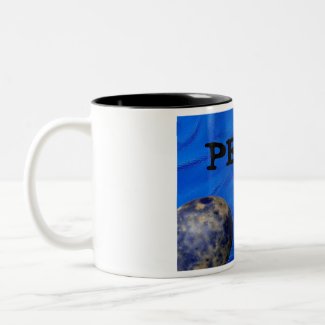 Peace World Globe Coffee Mug
by
BlogBlast4Peace
More
Peace Mugs
Click the graphic to get your own peace globe
Join us November 4th.

How To Blog4Peace ~  3 STEPS


1. Save and Sign. Choose any graphic on this page. Right click and Save.
2. Send the finished globe to blog4peace@yahoo.com
or TAG Mimi Lenox on Facebook


3. Post it anywhere online November 4 and title your post Dona Nobis Pacem (Latin for Grant us Peace)  hashtag #blog4peace  #blogblast4peace





© 2006  Mimi Lenox  All rights reserved    Blog4Peace™  BlogBlast For Peace BlogBlast4Peace™  Blog For Peace ™